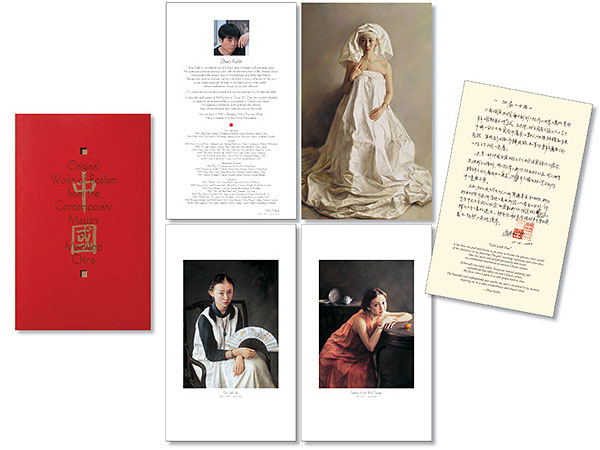 Dear Esteemed Client:
Our premiere gallery portfolio,
"Original Works of Realism from the Contemporary Masters of Mainland China."
Printed in high-quality full color and interleafed with translucent vellum, our bound limited edition portfolio with its stunning Chinese red cover contains 27 color plates of significant paintings by seven of our gallery artists. It also contains biographical essays and artists' statements in their own handwriting in Chinese with an English translation.
An authoritative essay by Bobbie Allen, Professor of Art Theory and Criticism, succinctly explains the themes running through the portfolio. "Original Works of Realism," carefully hand-assembled, is limited to an overall edition size of 1000, with each portfolio numbered in releases of 35.
$55.00 plus shipping
Copyright 2007, Contemporary Chinesee Fine Art. All rights reserved.