Summer Exhibition 2007
Celebrating the summer months with you..
Click here for slide show with music...
Zhao Kailin
...and other favorites. Visit our virtual gallery at anytime and from anywhere...@
ContemporaryChineseFineArt.com
:: scroll down please::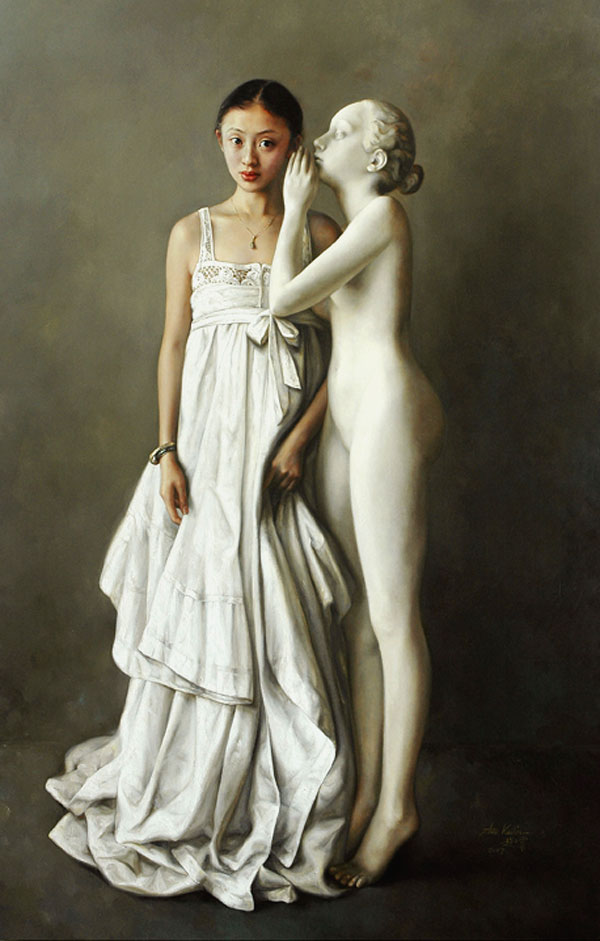 Zhao Kailin "Whisper"
"This has been my major challenge," says Kailin. "To create art that has its own distinctive style reminiscent of work from the past, but at the same time fitting into the time period in which we live. Stylistically, my work is related not only to my own personal growth as a person and as an artist, but also to the spirit of our ancient Chinese past and to the memories and feeling I have of the young women whom I have painted. There is a profound emotion communicated by the eyes of my subjects and an unspoken mystery of their inner lives that seems to shine through. The beautiful and unforgettable past touches me and is cherished in my memory, inspiring me to a more extraordinary and elegant ideal."